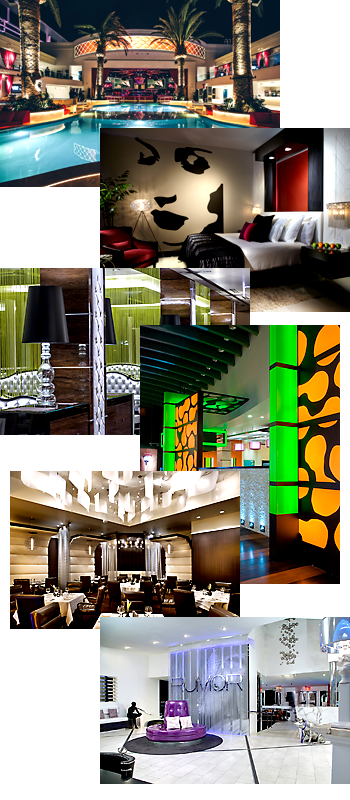 Contemporary and Classic. Luxurious and Practical. Swank and Minimalist. High-end and Budget-Conscious. Design concepts living in Tandem. This is who we are…allow us to introduce ourselves.
TANDEM is an award-winning design studio that was created on the philosophy that design is a product of minds working together… In Tandem. We work hands-on with our clients to convey their vision and philosophy through our designs. With an impressive portfolio of hospitality and retail clients including MGM Grand Resorts Development, Station Casinos, Planet Hollywood Resort & Casino, Pala Resort & Casino, Atlantis Casino, Resort & Spa Reno, and the Ko'a Kea Hotel and Resort, among others, Tandem has left an indelible impression on dozens of major cities and the design world as a whole.
The secret to Tandem's success? We do not merely design, nor do we just create exciting decor and interiors. We also create brands through a series of signature looks and design elements. The result is a lasting impression.
If we have left an impression, please feel free to contact us. We would welcome the opportunity to tell you more about the TANDEM team, what we as a design firm can do for you, as well as what sets us apart.