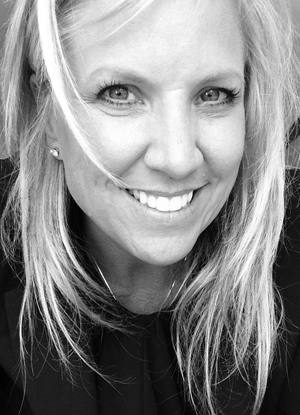 Kimberly Daoust
Creative Principal/Founder
Kimberly Daoust a licensed registered interior designer is principal at Tandem, a Las Vegas-based interior design firm she co-founded in 2005. Daoust oversees client relations and serves as the team's visionary, creating architecturally exciting interiors and well-planned spaces with thoughtful, imaginative finishes that incorporate clients' creative concepts.
Since forming Tandem, Daoust has been instrumental in securing high-profile casino, resort and development clients, including MGM Grand, Stations Casinos, Palms Casino Resort, Hard Rock and Siegel Group. A savvy business owner passionate about interior design, Daoust plans to open East Coast and international satellite offices so clients around the world can experience the service and design style that have quickly become Tandem's hallmarks.
Daoust offers more than 20 years of industry experience. Prior to founding Tandem, she oversaw and executed an array of interior design projects while working as creative director of interior design at Steelman Partners (formerly Paul Steelman Design Group), and before that as senior project interior designer at Friedmutter Group Architecture & Design Studios. Her experience with these leading Las Vegas-based design firms paved the way for her future success with Tandem.
Daoust is a member of The Network of the Hospitality Industry, the International Interior Design Association and the American Society of Interior Designers. She holds a bachelor's degree in interior design from Northern Arizona University.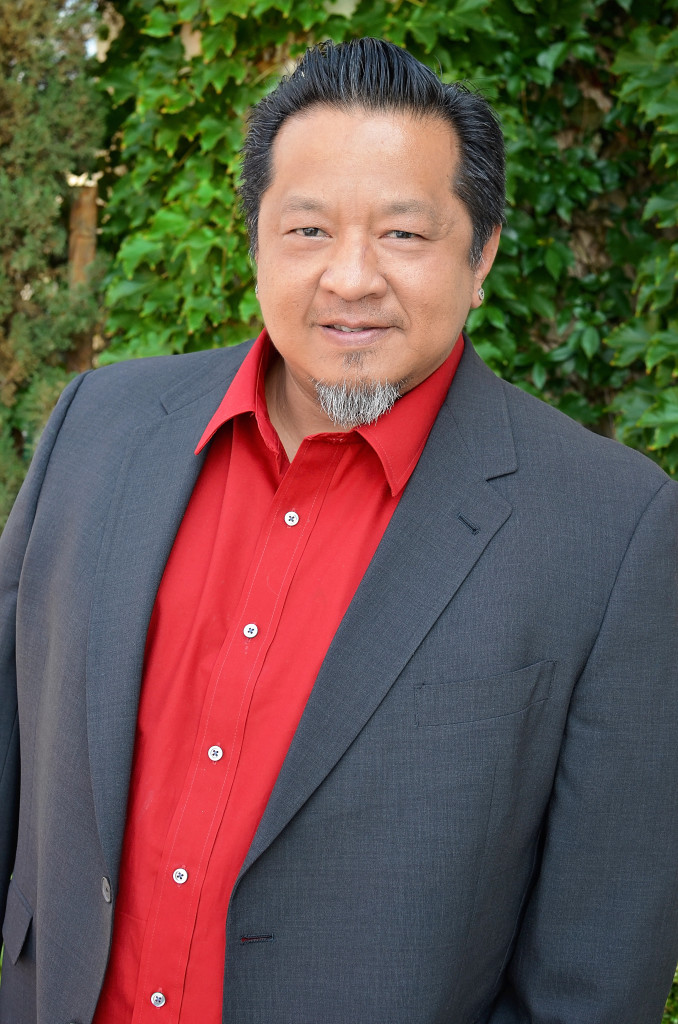 Nui Chongchua
Senior Architectural Drafter
Nui Chongchua has a high energetic personality and great work ethic. Nui has studied Architecture drafting and design at Platt College and has since been working in the industry with many highly talented designers in the field. He brings many years of experience to the Tandem design team.
Nui's past experience with Friedmutter Design, JMA Architecture, HCM Architectures, Arrow Tech Engineering, Thurston Design group and Veldon Simpson Architects has allowed him to see a wide range of hospitality projects, and hone his skills. He also spent many years' working on-site with Aisworth-Benning construction. Nui highly specializes in gaming facilities, hospitality venues, restaurants and graphic design. With his passion for Interior Architecture, Nui has found his way to new home and a new beginning at Tandem, and he couldn't be more excited to work with such a great team.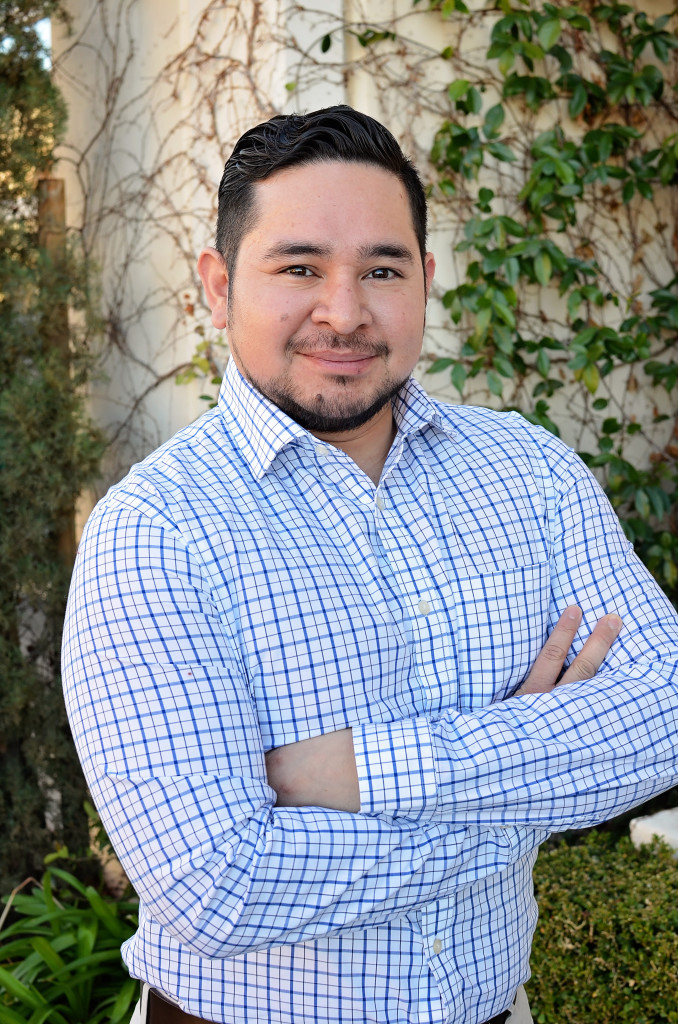 Mike Sosa
Interior Architectural Designer
Mike Sosa lives his life by the definition of perseverance. His journey to his design career has provided him with favorable knowledge and work experience with General Contractors, Architects, Landscape Architects, and Interior Designers. His style of design is cocktail mixture of urban contemporary, Art Deco, and minimalist interior design with strategically infused vibrant hues. Both his enthusiasm and work ethic in design continue to evolve his talent in the hospitality design field.
Mike is from Los Angeles, California. His passion with art begins with his sketchbook and pen. He studied Architectural Drafting at a community college prior to achieving his Bachelor's Degree in Interior Architecture and Design from the University of Nevada, Las Vegas. His humble character, warm personality and team performance approach on all projects is well received with Tandem.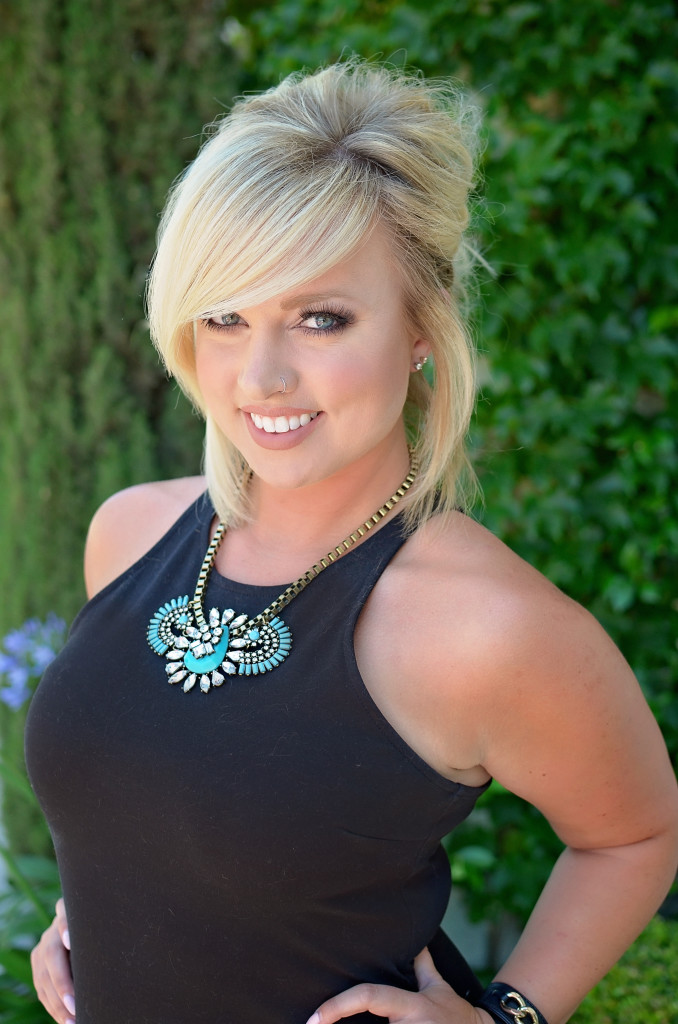 Katie Novelen
Interior Designer
Kathryn has spent her entire design career under the bright lights of Las Vegas. Keeping up with the high demand for current trends and new concepts is what fuels her fire for design. Her personal and design style revolve around romanticism and class with a modern twist and multiple textures.
Kathryn obtained her Bachelor's degree from the International Academy of Design & Technology, Las Vegas, and has kept her design roots there ever since. Jumping into her career with hospitality and commercial design from the get-go, Kathryn has also become well-rounded in residential design and has extensive product knowledge previously as a multi-line showroom representative. Designing spaces that are functional as well as aesthetically intriguing is what keeps her passion growing for the hospitality design industry.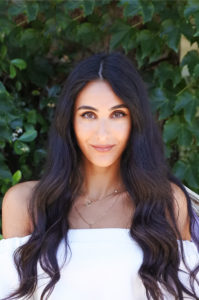 Nour El Nasarani
Interior Architectural Designer
Nour has lived her life around all faces of design. Surrounded by a family of architects, interior designers, landscape, and graphic designers, she's experienced the different perspectives of design from an early age. Determined to add her own flare & edgy style, she pursued her passion for design at the University of Las Vegas, Nevada, and graduated with a Bachelor's Degree in Interior & Architectural Design.
Growing up in Lebanon, Nour brings a culturally rich aesthetic to the bright city of Las Vegas. After gaining an extensive knowledge in the high-end residential design industry, Nour was determined to go bigger & bolder. She quickly made a striking entrance into the hospitality design world, and now continues to pull from her experiences, outgoing personality, cutting-edge style, and love for her culturally rich heritage as she looks to redefine spaces in the hospitality design industry.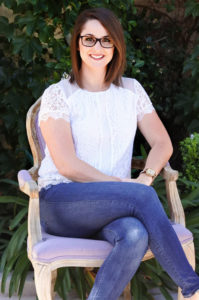 Morgan Cook
Interior Designer
Morgan has always had a passion for design and the arts. Inspired by distinctive architecture and chic interiors, she applies originality and creativity to projects in the form of planning, drafting, and selection of interior elements. She enjoys creating unique spaces and providing an exciting experience for others to appreciate.
Morgan earned her Bachelor of Fine Arts degree along with a minor in Hospitality Management from Iowa State University. During her studies, she lived abroad in Rome, Italy which gave her the unique opportunity to travel around Europe and discover her passion for hospitality design. Prior to graduating, she held a position at Tandem as a summer intern, getting a head start on her design experience. She is overjoyed to be back with the Tandem team, bringing with her an enthusiastic energy and ambitious work ethic.
When not in the office, Morgan serves on the NEWH Las Vegas Board as the chapter's Marketing Chair. She can also be found enjoying time outdoors, dusting off her figure skates at the ice arena, and cheering on her favorite teams; the Iowa State Cyclones and Pittsburgh Penguins!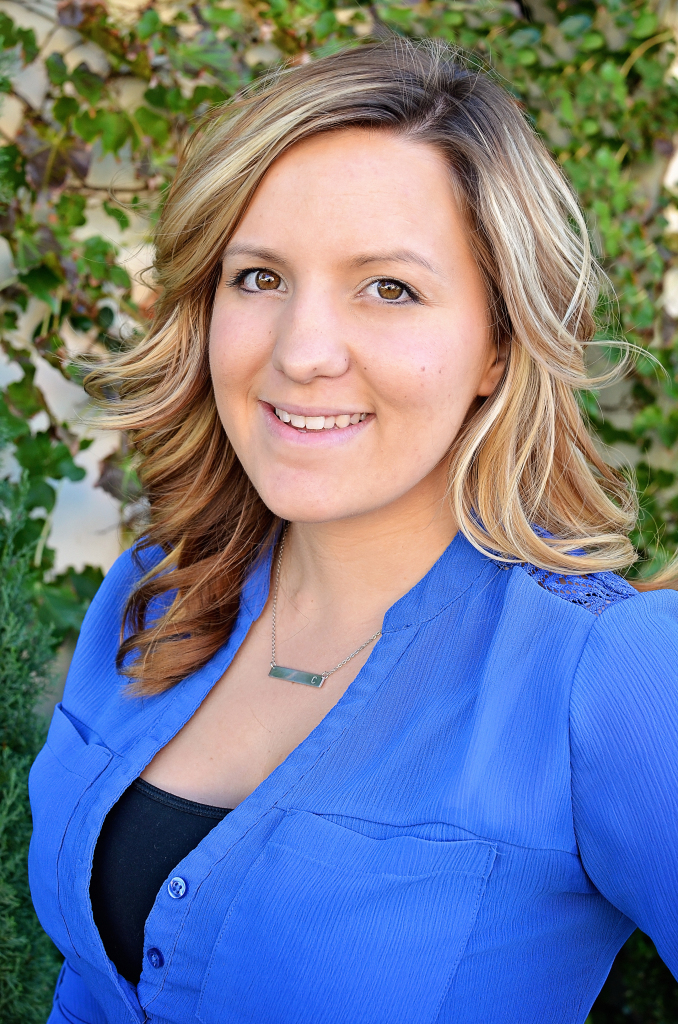 Mariah Smith
Jr. Interior Designer
A young, energetic and ambitious prospective designer, Mariah began her career at Tandem in 2011, with her initial role being the receptionist. With an obvious passion for the design industry, her position quickly matured into the Resource Specialist of Tandem's library. Working closely with the Interior Designers and Architects the past four years, Mariah demonstrates a firm understanding of Tandem's design vision.
As of this year, Mariah officially accepted the role as Assistant Interior Designer, while she completes her Bachelor of Science in Interior Design at the University of Nevada, Las Vegas. She is eager to take on this responsibility and continue to nourish her desire for knowledge in Interior Design.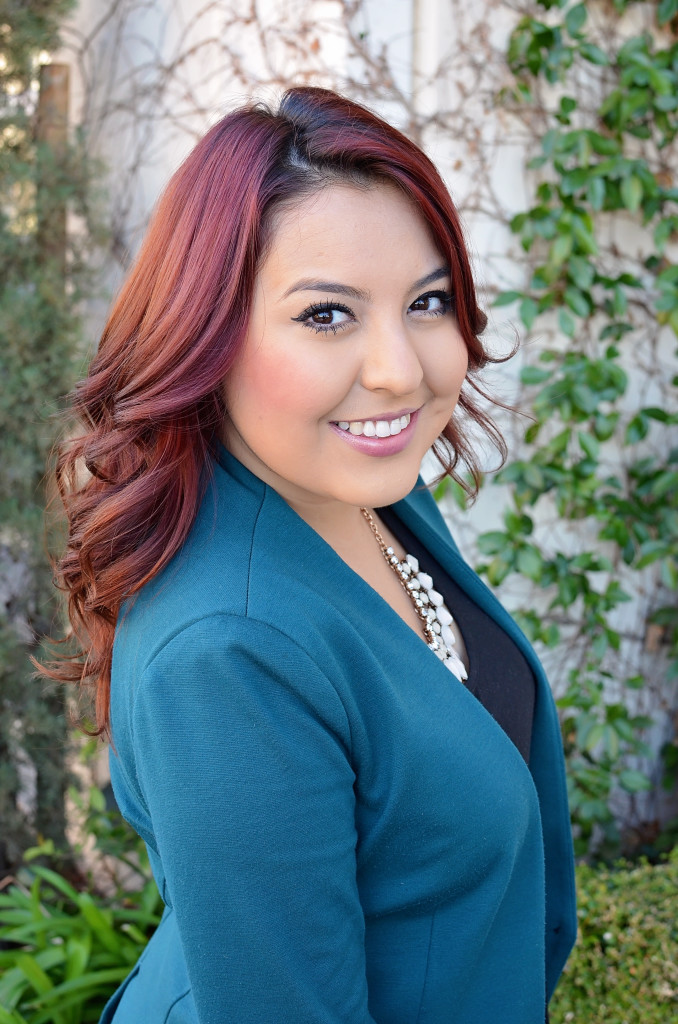 Mariana Lopez
Assistant Interior Designer & Resource Specialist
Mariana has such vibrant and enthusiastic personality that allows her to work well in an upbeat environment such as Tandem. She is currently completing her Bachelors of Science in Interior Architecture and Design at the University of Nevada, Las Vegas.
Her constant desire to travel to new places, discover new city gems, and appreciate different kinds of art has paved the way for her interest to enter the design field. Growing up in Mexico gave Mariana an appreciation for cultural diversity, which she now incorporates in her designs by bending the rules and creating new styles and trends. Now, as Tandem's resource specialist, she desires to learn more and cooperate with other designers to contribute on new ideas and create a Tandem approved designs.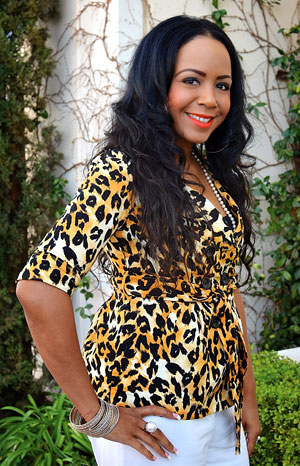 Tammie Calloway
Administrative Assistant
Tammie has over 15 years' experience in the administrative field. She is professional, personable, hardworking and enthusiastic everyday she comes to work.
Originally from Los Angeles California, Tammie relocated to Las Vegas in 1997 to accept a position working for the DOE (Department of Energy) where she worked for 13 yrs. During her time spent with the DOE she performed many different business and office related tasks, and as she likes to put it, she wore many different hats!
Her personal style and love of fashion and design is a perfect fit for the TANDEM team. Outside of work Tammie enjoys spending time with family and friends, decorating her home with "pieces", drinking coffee, and of course shopping!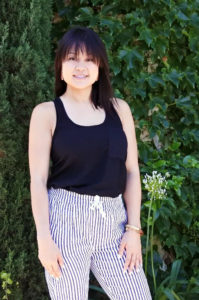 Sara Tran
Senior Interior Designer
Sara was born and raised in St. Louis, Missouri, the Show Me State. Her passion for design started at a very young age when she found herself rearranging her bedroom every week.
Intrigued with how a layout of a space can affect the way you feel and functionally work, she received her Bachelor of Fine Arts in Interior Design from Maryville University.
With over 10 years of experience in Hospitality design, Sara made the move to Las Vegas, Nevada to continue her passion. She's has been in Las Vegas for 2 years now and brings a great amount of experience, personality and culture to the Tandem team.