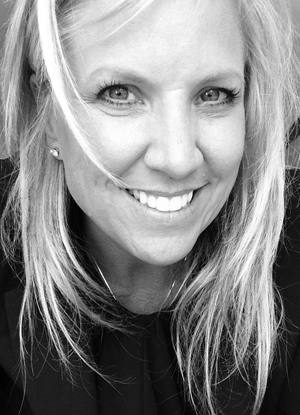 Kimberly Daoust
Creative Principal/Founder
Kimberly Daoust a licensed registered interior designer is principal at Tandem, a Las Vegas-based interior design firm she co-founded in 2005. Daoust oversees client relations and serves as the team's visionary, creating architecturally exciting interiors and well-planned spaces with thoughtful, imaginative finishes that incorporate clients' creative concepts.
Since forming Tandem, Daoust has been instrumental in securing high-profile casino, resort and development clients, including MGM Grand, Stations Casinos, Palms Casino Resort, Hard Rock and Siegel Group. A savvy business owner passionate about interior design, Daoust plans to open East Coast and international satellite offices so clients around the world can experience the service and design style that have quickly become Tandem's hallmarks.
Daoust offers more than 20 years of industry experience. Prior to founding Tandem, she oversaw and executed an array of interior design projects while working as creative director of interior design at Steelman Partners (formerly Paul Steelman Design Group), and before that as senior project interior designer at Friedmutter Group Architecture & Design Studios. Her experience with these leading Las Vegas-based design firms paved the way for her future success with Tandem.
Daoust is a member of The Network of the Hospitality Industry, the International Interior Design Association and the American Society of Interior Designers. She holds a bachelor's degree in interior design from Northern Arizona University.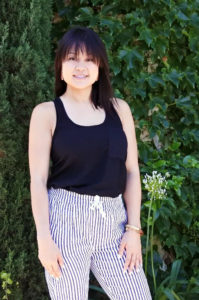 Sara Tran
Senior Interior Designer
Sara was born and raised in St. Louis, Missouri, the Show Me State. Her passion for design started at a very young age when she found herself rearranging her bedroom every week.
Intrigued with how a layout of a space can affect the way you feel and functionally work, she received her Bachelor of Fine Arts in Interior Design from Maryville University.
With over 10 years of experience in Hospitality design, Sara made the move to Las Vegas, Nevada to continue her passion. She's has been in Las Vegas for 2 years now and brings a great amount of experience, personality and culture to the Tandem team.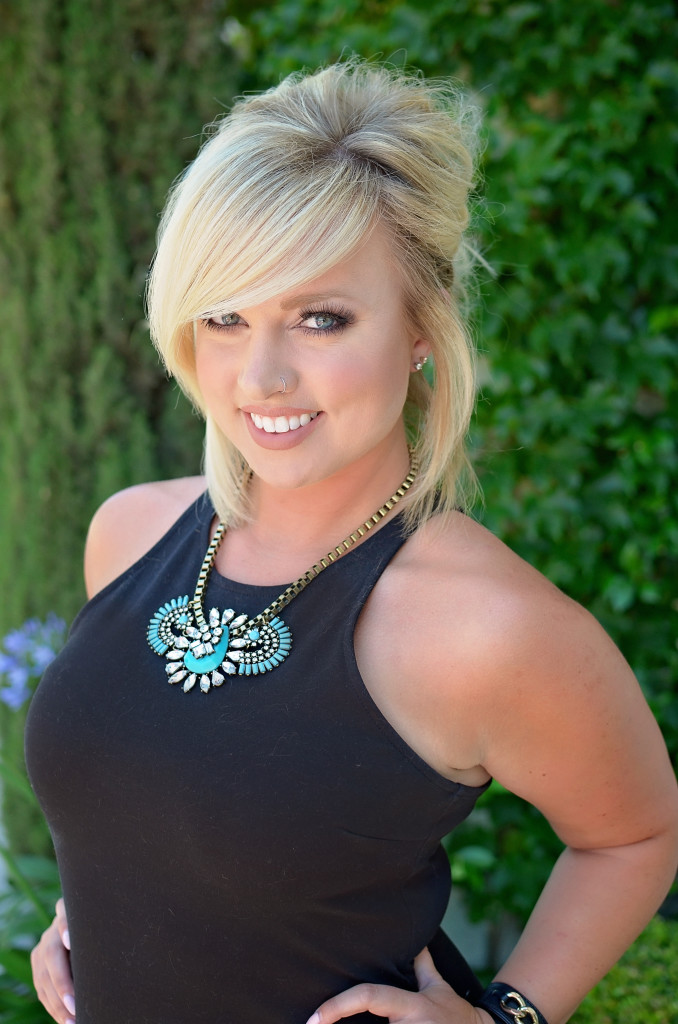 Katie Novelen
Interior Designer
Katie may not be a Las Vegas native, but her 8 years in the design industry have been spent working under the bright lights of the city. Living and working in a town that promises to shock and awe helps keep Katie on her toes. With a style that's both modern and innovative she prides herself on her ability to stay one step ahead of the game. Anticipating industry trends and consumer demands is what fuels her fire.
While Katie's personal style would best be described as trend-setting and sophisticated with a hint of edge, her ability to transition from one aesthetic to another is what makes her work widely admired and relatable. While taking on multiple projects worldwide, Katie also thrives on being a leader and mentor to Tandem's junior designers.
Katie obtained her Bachelor's degree from the International Academy of Design & Technology, Las Vegas. Jumping head first into a career in hospitality and commercial design helped provide Katie with the experience needed to thrive in a town driven by hospitality, gaming, and nightlife. Katie is also well-versed in residential design and obtained extensive product knowledge during her time as a showroom representative.
After hours, Katie serves as Secretary on the NEWH Las Vegas Board, spends most of her free time cuddling with her Doberman, Tyson, and rides horses to keep a clear mind and positive balance in her life.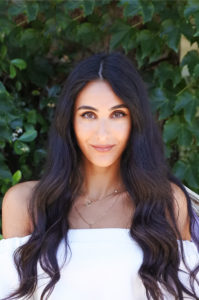 Nour El Nasarani
Interior Architectural Designer
Nour has lived her life around all faces of design. Surrounded by a family of architects, interior designers, landscape, and graphic designers, she's experienced the different perspectives of design from an early age. Determined to add her own flare & edgy style, she pursued her passion for design at the University of Las Vegas, Nevada, and graduated with a Bachelor's Degree in Interior & Architectural Design.
Growing up in Lebanon, Nour brings a culturally rich aesthetic to the bright city of Las Vegas. After gaining an extensive knowledge in the high-end residential design industry, Nour was determined to go bigger & bolder. She quickly made a striking entrance into the hospitality design world, and now continues to pull from her experiences, outgoing personality, cutting-edge style, and love for her culturally rich heritage as she looks to redefine spaces in the hospitality design industry.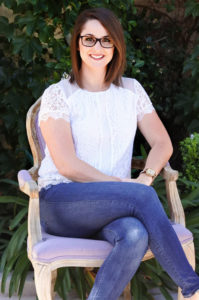 Morgan Cook
Interior Designer
Morgan has always had a passion for design and the arts. Inspired by distinctive architecture and chic interiors, she applies originality and creativity to projects in the form of planning, drafting, and selection of interior elements. She enjoys creating unique spaces and providing an exciting experience for others to appreciate.
Morgan earned her Bachelor of Fine Arts degree along with a minor in Hospitality Management from Iowa State University. During her studies, she lived abroad in Rome, Italy which gave her the unique opportunity to travel around Europe and discover her passion for hospitality design. Prior to graduating, she held a position at Tandem as a summer intern, getting a head start on her design experience. She is overjoyed to be back with the Tandem team, bringing with her an enthusiastic energy and ambitious work ethic.
When not in the office, Morgan serves on the NEWH Las Vegas Board as the chapter's Marketing Chair. She can also be found enjoying time outdoors, dusting off her figure skates at the ice arena, and cheering on her favorite teams; the Iowa State Cyclones and Pittsburgh Penguins!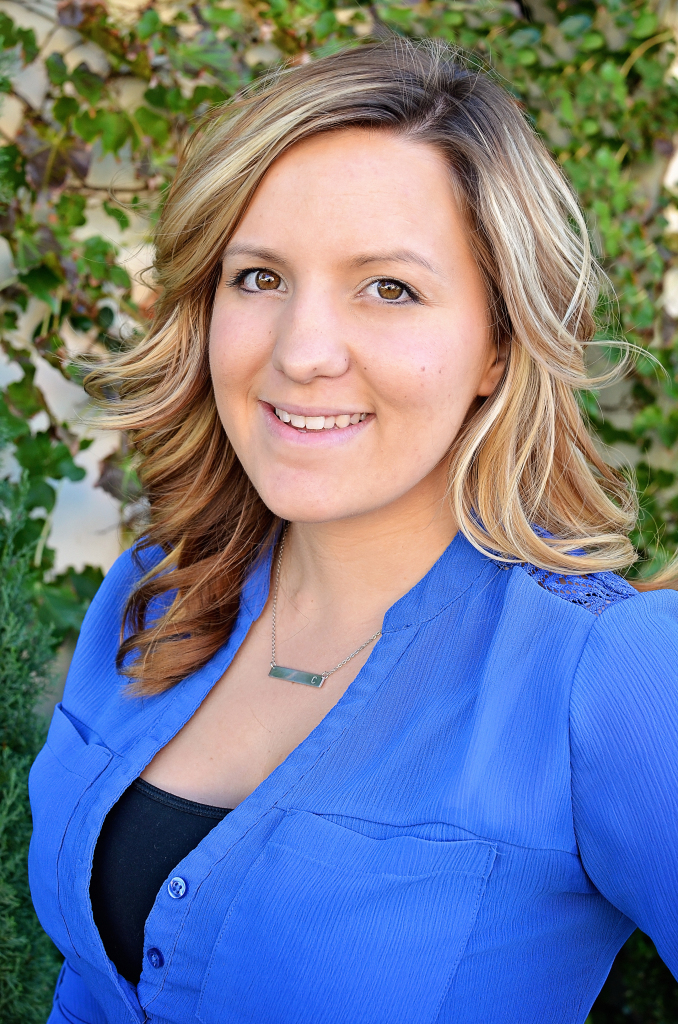 Mariah Smith
Jr. Interior Designer
Mariah is a Jr. Interior Designer filled with energy and ambition. She began her career at Tandem in 2011 with her initial role being their receptionist. Mariah was introduced to the material library at a young age, so it's no surprise that her love for textiles and architectural finishes quickly transitioned her position into Tandem's Resource Specialist. With her newfound interest in Interior Design, Mariah began her journey to pursue her Bachelor of Science in Interior Design at the University of Nevada, Las Vegas.
Mariah appreciates the opportunities she has been given to work 'in tandem' with the talented Designers and Architects at Tandem. "The senior staff have so much knowledge to give, I love hearing their experiences with past projects." Mariah has become a well-rounded Jr. Designer – From working on new concepts, illustrating in CAD and Photoshop, to helping with procurement. Hungry to keep learning the industry, she looks forward to being able to continue designing closely with the team to create new and exciting #TandemDesigned #TandemApproved projects.
Mariah is a Las Vegas native, and has a new appreciation for the city's ever-growing skyline. Not everyone is as lucky to have such an architecturally diverse city to call home.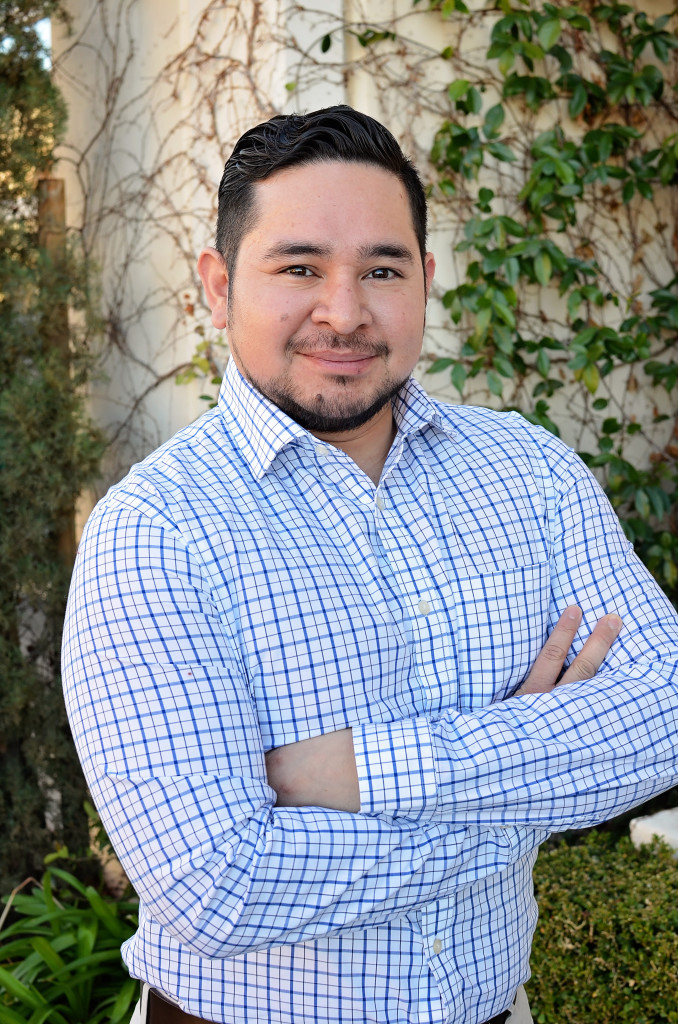 Mike Sosa
Interior Architectural Designer
Mike Sosa lives his life by the definition of perseverance. His journey to his design career has provided him with favorable knowledge and work experience with General Contractors, Architects, Landscape Architects, and Interior Designers. His style of design is cocktail mixture of urban contemporary, Art Deco, and minimalist interior design with strategically infused vibrant hues. Both his enthusiasm and work ethic in design continue to evolve his talent in the hospitality design field.
Mike is from Los Angeles, California. His passion with art begins with his sketchbook and pen. He studied Architectural Drafting at a community college prior to achieving his Bachelor's Degree in Interior Architecture and Design from the University of Nevada, Las Vegas. His humble character, warm personality and team performance approach on all projects is well received with Tandem.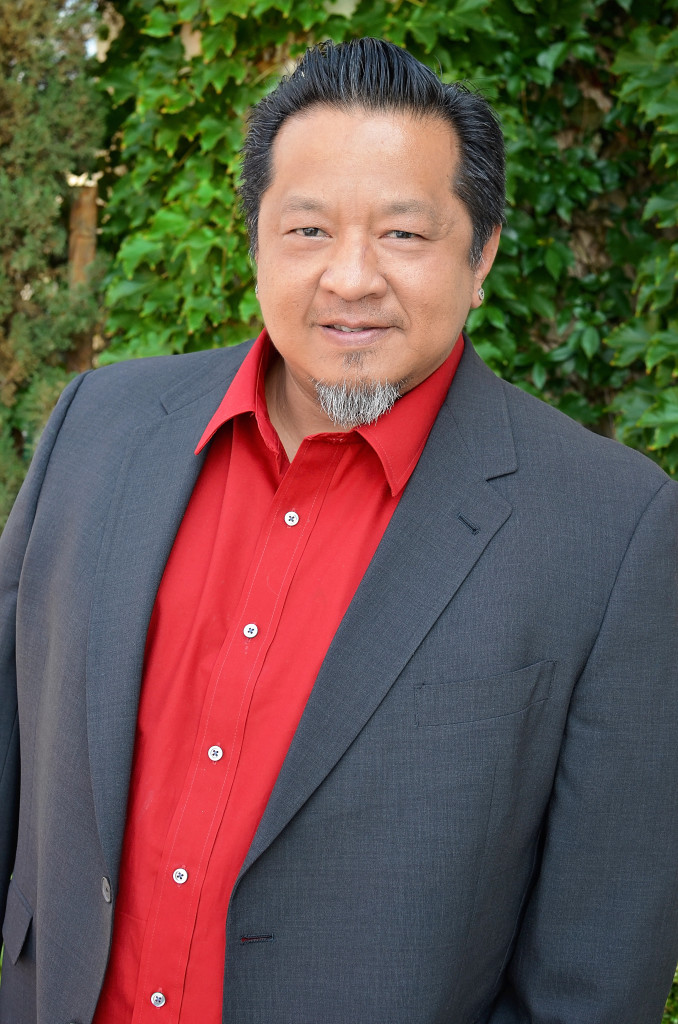 Nui Chongchua
Sr. Architectural Designer
Family, Design, Harleys, Tattoos, Music. All that with a splash of awesome sauce and energetic personality is how you describe Nui Chongchua. Growing up in SoCal, he is not your typical designer-type; a little rough on the outside, but his passions and energy spring from creative expression that runs deep from within him.
After graduating from Pratt College School of Design in 1989, Nui has since been working in the field for over 20 plus years. He has work under and studied with many talented designers such as Brent Chamberlain of Chamberlain and Associates, Charles Gonzales from Wynn Design & Development, and Fred Thurston of Thurston Design.
From San Diego to Las Vegas to South Dakota, Nui Chongchua has work with many incredible and provoking Architecture firms like Veldon Simpson Architects, JMA Architecture Studio, Morris and Brown Architects, Friedmutter design, HMC Architecture, and Thurston Design group- Just to name a few. His wide range of experience of hospitality projects has allowed him to hone-in and refine his skills.
With his passion for Interior Architecture, Nui has found his way to his new home and a new beginning with the Tandem family, and he couldn't be more excited to work with such a great team.
Josh Hetzel
Jr. Draftsman
Josh Hetzel has always had an undeniable passion for the arts. He is often seen with his sketch book in hand. Josh has a diverse background in the industry. He has spent 24 years in custom window coverings. 4 of those years were spent owning and operating his own business. Josh went on to become a carpenter's apprentice at Bigelow Aerospace. There he became experienced and versatile in carpentry and woodworking with a background in residential, commercial, and municipal construction. With his knowledge and craftsmanship, he brings great insight to the Tandem team, and assists in making the Tandem vision come to fruition as Tandems newest Jr. Draftsman.
Josh is a Vegas native and is a loyal, hardworking, creative, and dedicated employee and family man.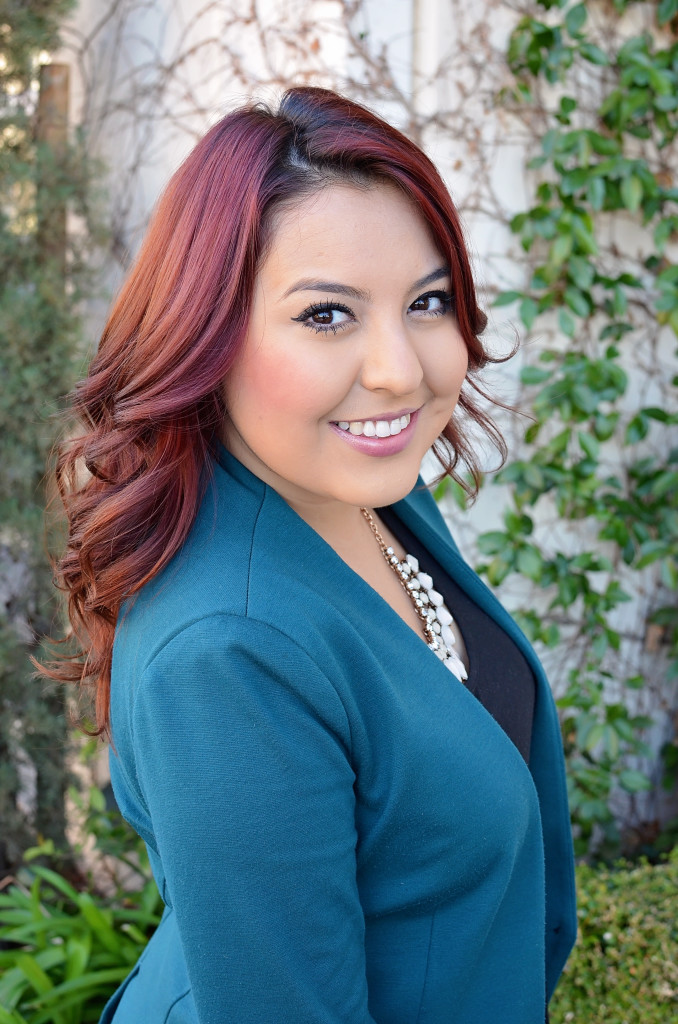 Mariana Lopez
Resource Specialist & Design Assistant
Mariana is an Interior Architecture and Design student at the University of Nevada, Las Vegas; pursuing her Bachelors of Science. All things social media has allowed her to have a design philosophy that can be characterized as a fusion between adventure and neoteric. Mariana's designs revolve around one similar question; Is this "Insta-grammable"? Mariana keeps it real, quirky, and fun whenever possible, allowing herself to be a positive influence at Tandem.
Her passion for traveling, art, and photography inspires her daily work life. Tandem allows her to work in various plane fields of the design world, enabling her to contribute and understand both the creative and technical side of her career field. Her Mexican roots have permitted Mariana to incorporate the diversity into her work life, as well being the Latin spice connoisseur the Tandem Family appreciates. The hustle factor Mariana brings to the table at Tandem allows her to cooperate with the team to execute jobs as efficiently as possible, and make a better collaboration than Jay Z and Kanye West.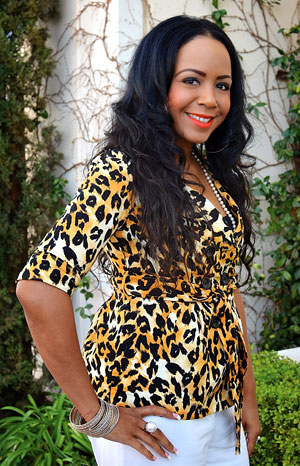 Tammie Calloway
Administrative Assistant
Tammie has over 15 years experience in the administrative field. She is professional, personable, hardworking, and enthusiastic everyday she comes to work.
Originally from Los Angeles, California, Tammie relocated to Las Vegas in 1997 to accept a position working for the DOE (Department of Energy) where she worked for 13 years. She has spent the past 3 years with Tandem, the first year as a Receptionist and the past two as an Administrative Assistant. She has become a part of the Tandem family!
Her personal style and love of fashion and design is a perfect fit for the TANDEM team. Outside of work Tammie enjoys spending time with family and friends, decorating her home with "pieces," drinking coffee, and of course shopping!